Classionata Concert Days - Matinée on Sunday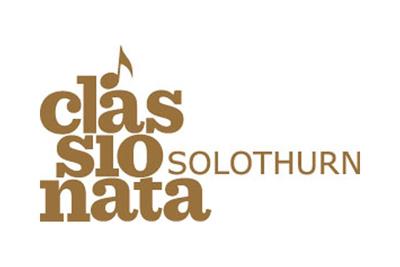 Information
Classionata Solothurn
CONCERT DAYS
2.4. - 5.4.2020
Sunday matinée, 5 April 2020
A colourful bouquet of popular overtures, symphonic poems, solo works and ballet music can be experienced during the Sunday matinée.
The Symphony Orchestra
Andreas Spörri conducts the "Symphony Orchestra of the Volksoper Vienna". This prominent orchestra from Vienna, together with internationally active instrumentalists and singers, guarantees excellent performances at the Concert Days.
The Conductor
Andreas Spörri completed his studies in Basel and Vienna. In 1989 he won 1st prize in the conducting competition "Forum junger Künstler Wien". In 1992 he was awarded the Cultural Promotion Prize of the Canton of Solothurn. As an internationally active concert conductor, Andreas Spörri has appeared in Montreal, St. Petersburg, Halle, London, Alexandria, Quebec, Cairo, Moscow, Paris, Calgary, Tbilisi, Vienna, Munich and since 1998 regularly at the KKL Lucerne. From 1992-2007 he was conductor of the Hermitage Symphony Orchestra - Camerata St. Petersburg and 2007/2008 chief conductor of the Cairo Symphony Orchestra. Since 2003 he has been conducting the Vienna Opera Ball Orchestra and since 2010 he is conductor of the Vienna Opera Ball at the Vienna State Opera. Andreas Spörri is founder of the Classionata Music Festival.
Die Publikation dieser Anzeige wird ermöglicht durch
GA Weissenstein GmbH
.
Show more »
Getting there